Professor Mathias Uhlen visits the Institute of Biophysics
On September 12, Professor Mathias Uhlen visited the Institute of Biophysics of the Chinese Academy of Sciences at the invitation of academician Xu Tao of IBP and made a speech entitled "The Human Protein Atlas - implications for human biology, drug Development and precision medicines".

Mathias gave us a detailed introduction to the three parts of the Human Protein Atlas: (1) the Tissue Atlas, (2) the Cell Atlas, and (3) Pathology Atlas, and this year's latest results: Brain Atlas and Blood Atlas. Then combined with drug development, durg response and current hot spot precision medicine, Mathias tells the important role of protein map in scientific research.

Professor Mathias's report was vivid, rich in content and had a clear and rigorous thought,, which benefited participants. After completing the report, he patiently and meticulously answered the questions raised by the participating professors, researchers and students. The report was a complete success.

Professor Mathias also visited the National Key Laboratory of Biomacromolecules, Bioimaging Center, State Key Laboratory of Brain and Cognitive Science and Proteomics Technology Laboratory and conducted academic discussions with academician Xu Tao, senior engineer Ji Wei, professor Zhou Kaixin and other teachers.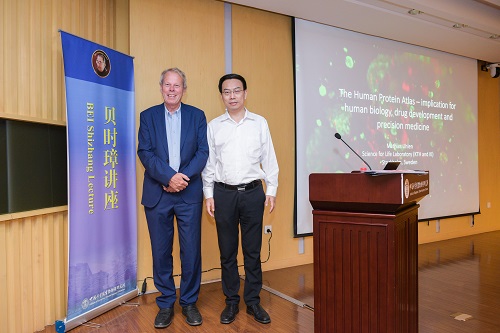 Professor Mathias Uhlen and academician Xu Tao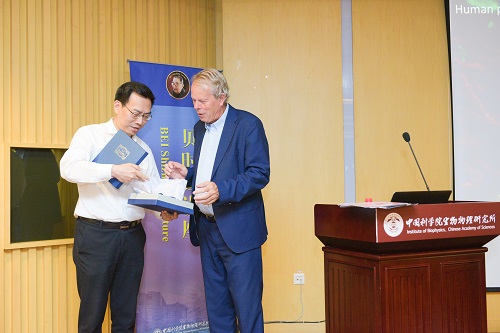 Professor Mathias Uhlen and academician Xu Tao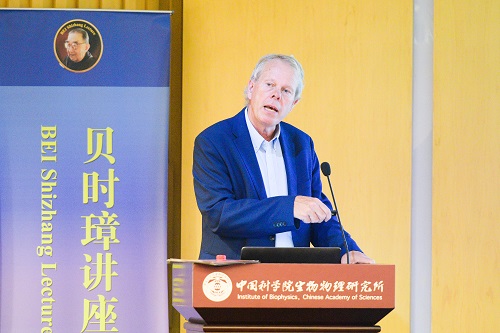 Professor Mathias Uhlen is giving the lecture