Bei Shizhang Lecture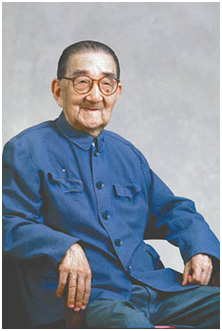 Bei Shizhang, a Chinese biophysicist and educator (October 10, 1903 -- October 29, 2009), is known as China's father of biophysics for his groundbreaking research in radiobiology, cytology and embryology.
A pioneer in modern biological research and education in China, Bei founded the Department of Biology of Zhejiang University, the Department of Biophysics of the University of Science and Technology of China and the Institute of Biophysics (IBP) of the Chinese Academy of Sciences (CAS), and was always interested in the concept of "interdisciplinary".
Bei, with his prominent research on cell reformation, led numerous investigations into broad areas of science, from studying the effects of radiation on animals to developing rocket carrying organisms, and also took part in the development of China's first manned spacecraft. He made an immortal contribution to science and technology in China.
The Institute-Level Academic Lecture was named after Bei Shizhang since 2014 to promote academic exchanges and commemorate the great scientist. The lecture invites renowned scientists in the field of life science at home and abroad to deliver a speech, and conducts various exchange activities, such as academic reports, symposiums of principal investigators and postgraduate exchange luncheons.