Professor Ji Weizhi, Member of the Chinese Academy of Sciences, Visited IBP and Delivered a Bei Shizhang Lecture
On March 26, 2021, Academician Ji Weizhi from Kunming University of Science and Technology was invited by the Institute of Biophysics, Chinese Academy of Sciences to visit the institute and give a Bei Shizhang lecture entitled Biotechnology, Non-human Primates and Life Sciences. The lecture was held by Xu Ruiming, Director of the Institute of Biophysics, Chinese Academy of Sciences.
Ji Weizhi, Member of the Chinese Academy of Sciences and Dean of the Institute of Primate Translational Medicine at Kunming University of Science and Technology, has led a team focusing on the international frontier of primate research for 39 years. He has dedicated himself to the study of primate reproduction and developmental biology. His research focus includes early embryonic development regulation, stem cell pluripotency, monkey models of human diseases, and pathogenic mechanisms, etc. He made his own contributions to the study of vitro fertilization, early embryo development, gene editing,and systematic research systems such as stem cells. He took the lead in making a major breakthrough in gene-edited primate models, and obtained na?ve monkey pluripotent stem cells, and realized the extended culture of primate (human and monkey) embryos in vitro. Meanwhile, his team also analyzed important events of the occurrence and development of the primate embryonic gastrulation. The gene-edited monkey paper published in Cell in 2014 was evaluated as a landmark work in the establishment of human disease models, and was selected as one of the top ten scientific and technological advances in the world in 2014, the best paper in Cell in 2014, as well as one of the successful scientific events in Nature in 2014.
In this report, Academician Ji started with the question of "why use non-human primates for research" and discussed the important strategic significance of non-human primates in life science research in a simple way, and briefly introduced the research direction and main research content of his team. Then, starting from the most important biotechnology of this century, stem cells and gene editing, he introduced his team's development and important research findings over the past 39 years in details, which firstly confirmed that monkey embryonic stem cells can form chimeras, thus proving that embryonic stem cells of primates (human and monkey) are pluripotent. His team established the human embryo 3D culture system for the first time, simulated the development signs and three-dimensional structure in vivo, and revealed important processes such as early development of human embryo. From the development of basic research to clinical application, his team used gene editing technology to construct primate models of various complex diseases such as Progeria and Parkinson, in order to explore the pathogenic mechanism of the disease and new treatment methods.
Academician Ji Weizhi's lecture is vivid and rich in content. He proposed that the combination of gene editing, stem cells and non-human primates will provide strong support for breakthroughs in life science theories and clinical applications. After the lecture, the teachers and students present actively asked questions, and had in-depth discussions and exchanges with Academician Ji Weizhi. The lecture ended with applause in strong academic atmosphere.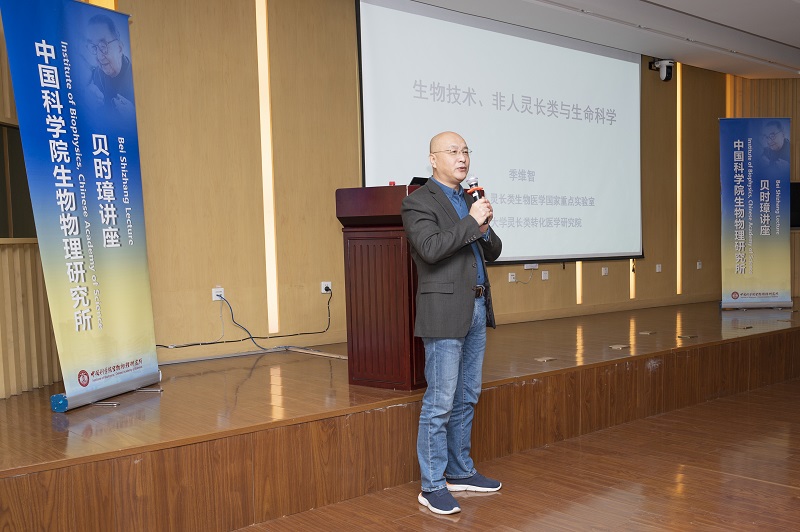 Professor Ruiming Xu hosted the lecture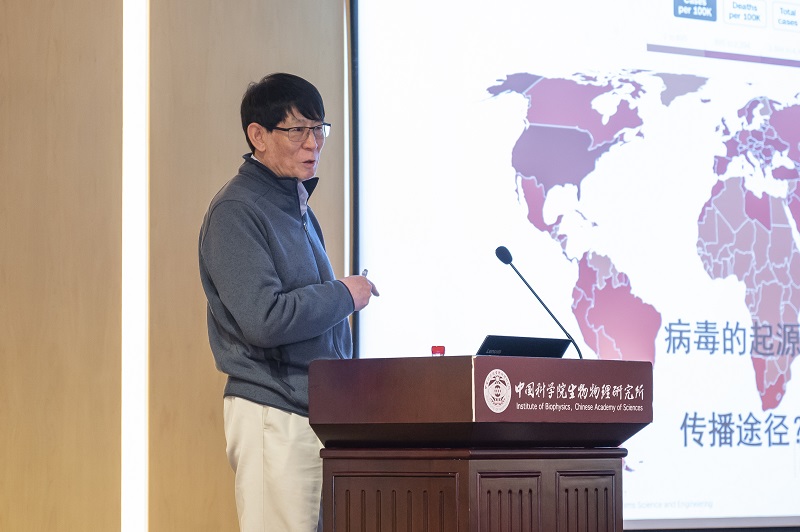 Academician Weizhi Ji was giving the lecture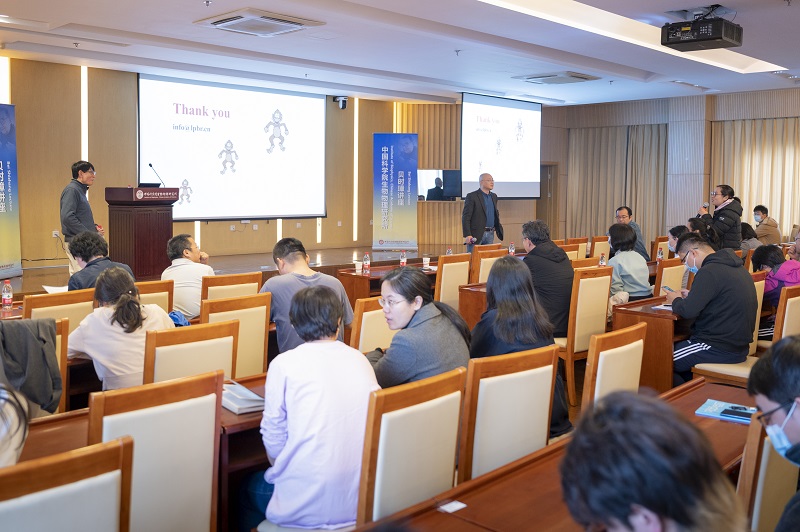 Audience exchanged ideas with Academician Weizhi Ji
Professor Ruiming Xu and Academician Weizhi Ji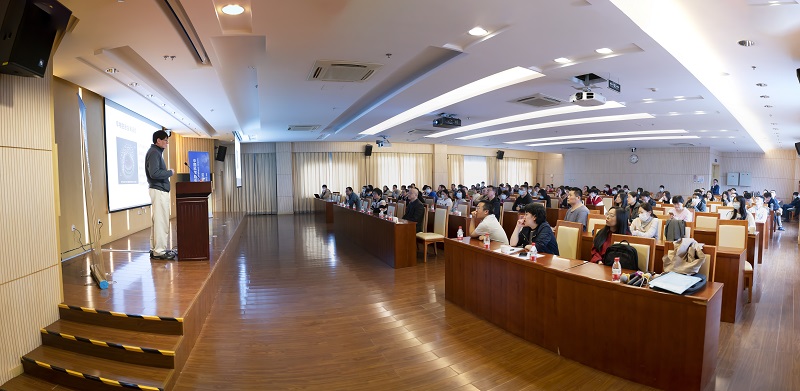 The audience