Academician Guoliang Xu from Chinese Academy of Sciences visited IBP and delivered a Bei Shizhang Lecture
On April 16, 2021, Academician Guoliang Xu, a Principal Investigator from the Institute of Biochemistry and Cell Biology (IBCB), Chinese Academy of Sciences (CAS), and School of Basic Medical Sciences, Fudan University, was invited by the Bei Shizhang Lecture to deliver a lecture entitled Enzymatic DNA Oxidation in the Control of Mammalian Development. Prof. Ruiming Xu, Director General of the Institute of Biophysics (IBP), CAS, Prof. Bing Zhu, Deputy Director of IBP, CAS, and nearly one hundred researchers and students participated in the report. This lecture was hosted by Prof. Ruiming Xu.
Prof. Guoliang Xu has been engaged in epigenetics issues for a long time, such as the establishment of DNA methylation in the early embryonic development, the discovery of new base modification, and the balance of self-renewal and differentiation of stem cells with the experimental methods of biochemistry, cell biology and genetics. Dr. Xu's group has made significant and original achievements in the mechanism of DNA demethylation and its biological significance, which has exterted a far-reaching impact in related fields at home and abroad, which have been selected as the "Top Ten Scientific Progress in China" for many times.
In this report, Prof. Xu explained the biochemical mechanisms of DNA methylation and demethylation with three types of post-replication DNA modifications, and introduced the critical role of TET enzyme in the oxidation from 5mC to 5caC and the mechanism of the DNA glycosylase TDG in the active demethylation process. He also systematically clarified the importance of these DNA modifications for epigenetic reprogramming in early embryos and throughout development. Finally, Xu pointed out that more DNA modifications might be discovered in eukaryotic cells, and he also looked forward to more related work to build the theoretical building of epigenetic.
Prof. Guoliang Xu's report was rich in content. After the meeting, the audience enthusiastically asked questions and actively discussed with Prof. Xu on the questions of their interest. Prof. Xu shared his own views with them.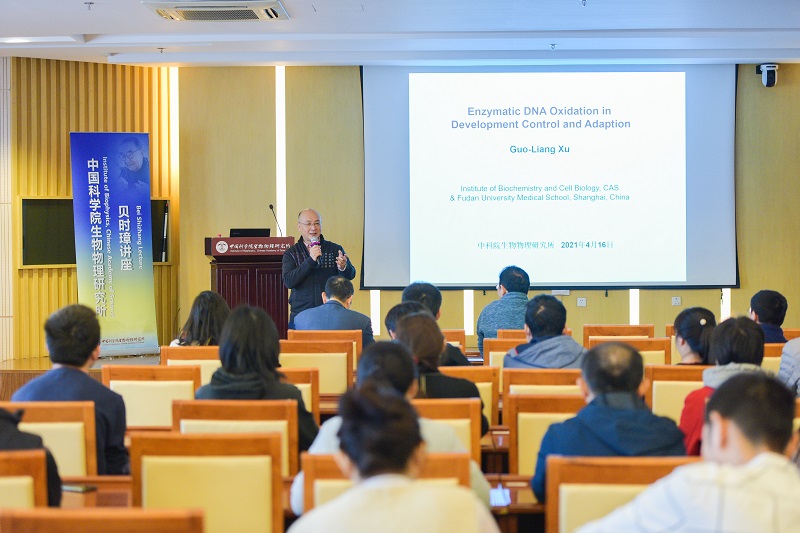 Prof. Ruiming Xu hosted the lecture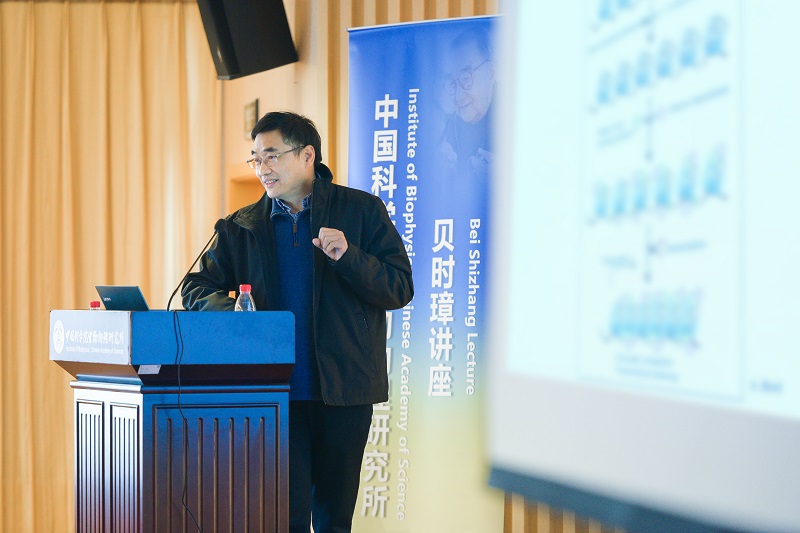 Academician Guoliang Xu was giving the lecture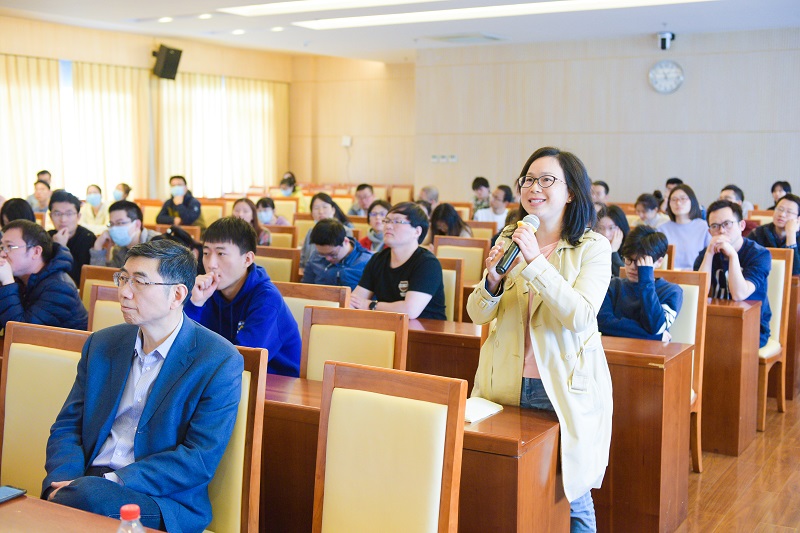 Audience exchanged ideas with Academician Guoliang Xu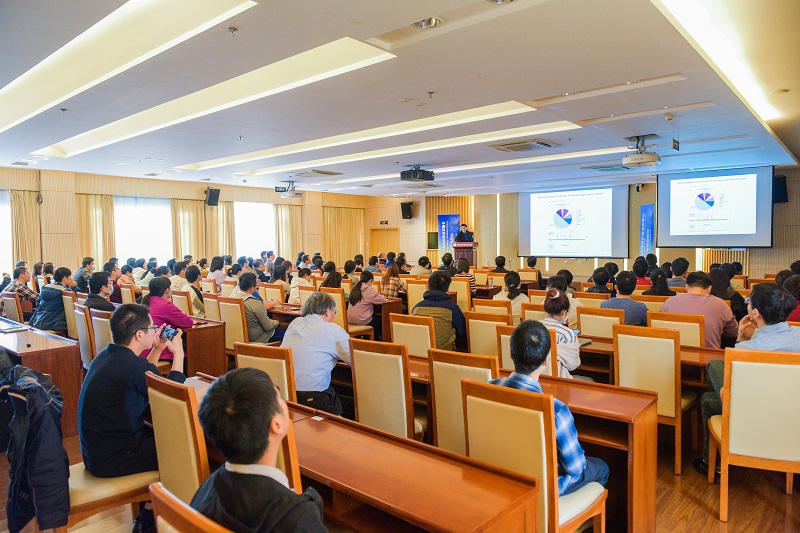 The audience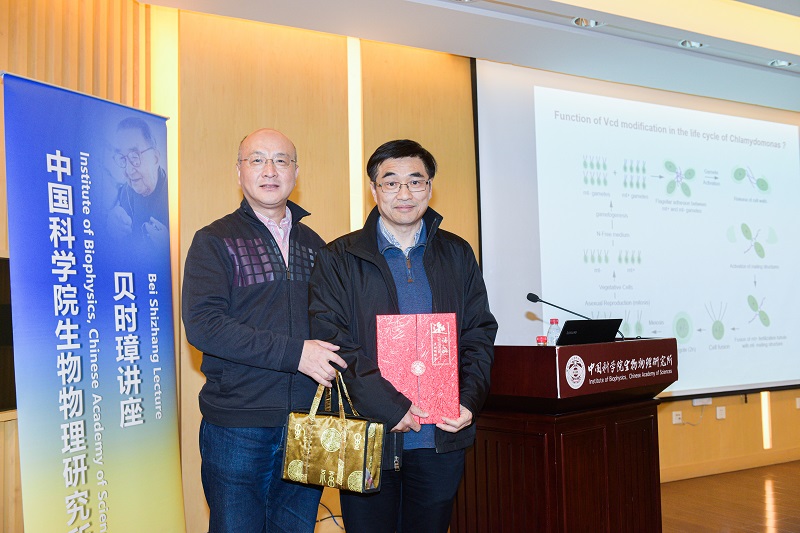 Prof. Ruiming Xu and Academician Guoliang Xu