Professor Zhengli Shi visited Institute of Biophysics and gave a Bei Shizhang Lecture
Professor Zhengli Shi,Principle Investigator in Wuhan Institute of Virology (WIV), Chinese Academy of Sciences (CAS), visited Institute of Biophysics (IBP) and delivered a Bei Shizhang Lecture entitled From SARS, MERS to COVID-19, understanding the interspecies transmission of SARS-related coronaviruses on May 14, 2021. The report was presided by Professor Guangxia Gao, Director of CAS Key Laboratory of Infection and Immunity.
Prof Zhengli Shi focuses on the molecular epidemiology and interspecies infection mechanism of emerging zoonotic viruses, especially bat-borne viruses, as well as discovery and characterization of novel viruses in bats and other wildlife including SARS-CoV2. She is mainly interested in pathogen biology of coronaviruses and other emerging viruses of bat origin, virus discovery, virus evolution, and development of diagnostic technologies for emerging viruses. More than 170 SCI papers about her work have been published in high-profile journals and cited by over 4,000 times. She was awarded a series of honors and awards for her achievements.
In this report, she first reviewed her team's work, such as distribution, genetic evolution, and dynamics of bat/rodent viruses in China; pathogenesis studies of novel bat viruses including SARS-CoV2. Shi further explained Bat are natural reservoirs of coronaviruses, including SARS-CoV-1/-2, MERS-CoV and SADS-CoV; Bat coronaviruses are highly diverse and have potential of interspecies transition to domestic animals and humans. In the end, she called for long-term and extensive surveillance conducted in the future to prevent the potential zoonosis caused by coronaviruses.
The report aroused a warm response from the audience, who asked questions and discussed actively. After the lecture, Professor Shi Zhengli also had a seminar with several postgraduates and principal investigators of IBP.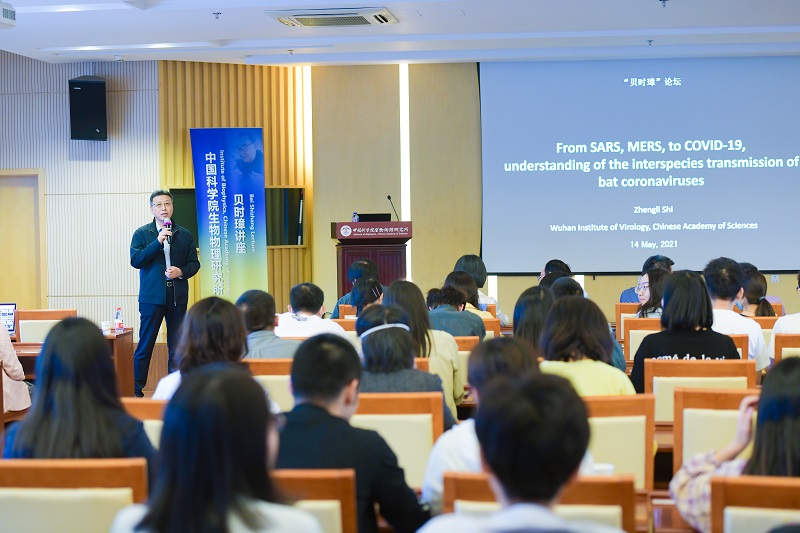 Prof. Guangxia Gao hosted the lecture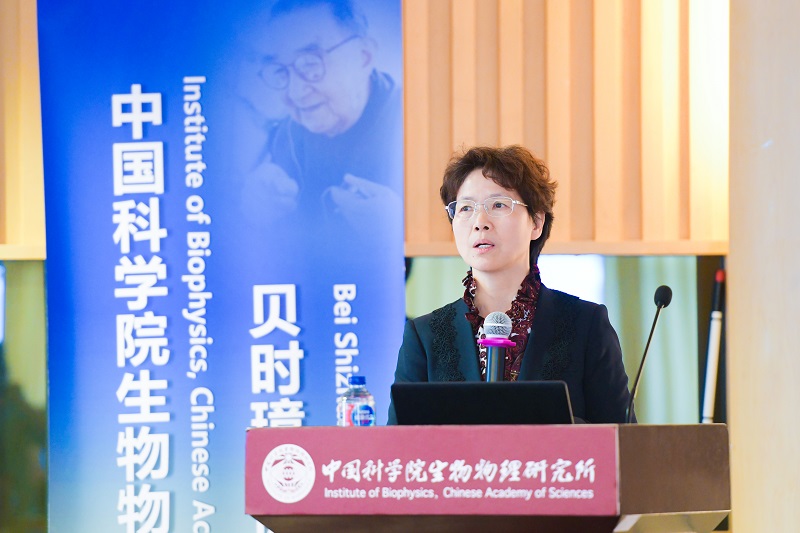 Prof. Zhengli Shi was giving the lecture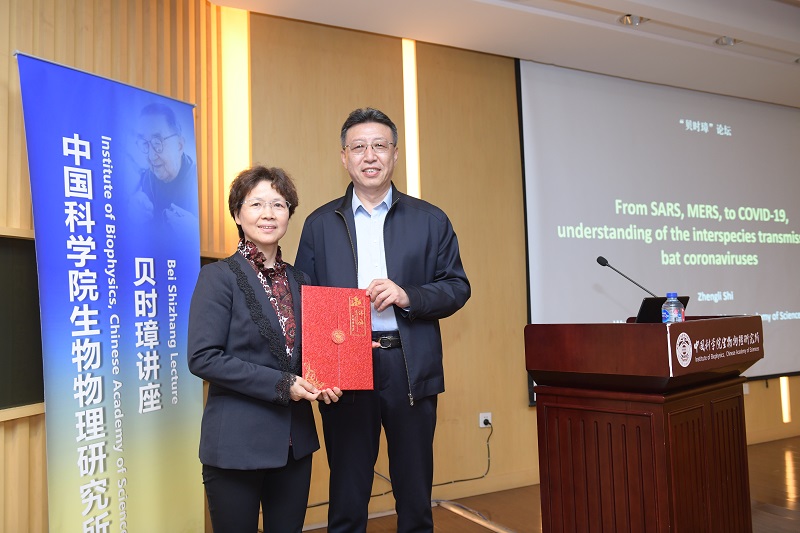 Prof. Guangxia Gao and Prof. Zhengli Shi
The audience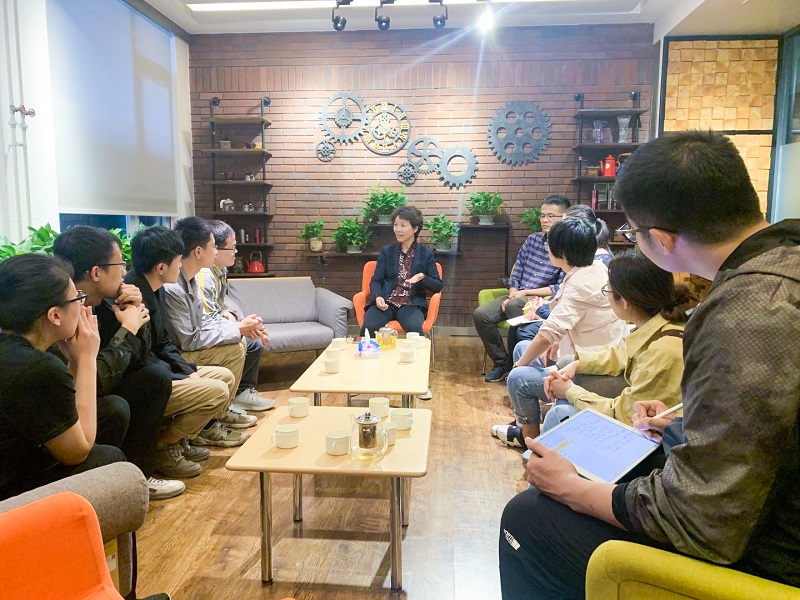 Prof. Zhengli Shi exchanged ideas with students